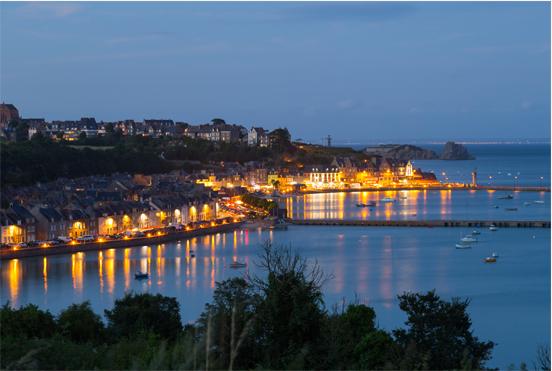 Cancale
The city of the oyster
On the promenade side, walk past the many hotels, bars and restaurants of Cancale, passing by the beach and the oyster market for an instant tasting with a view of the bay. An essential stopover in Cancale!

For the more informed, take the GR34 to discover the coastal path bordered by a sea with turquoise waters. Nothing better than an iodine walk to whet your appetite. The Chemin de la Houle offers breathtaking panoramas and the small coves await you for a refreshing swim. The lucky ones can even spot dolphins during a boat trip.

A little paradise on the Emerald Coast to discover and taste without further delay!